Jazmin Kazravan, DNP. MBA. RN
Dr. Jazmin Kazravan. DNP is a founder and the president of the "Orphans Worldwide Foundation," an organization in which she has been a part of, for the past three decades. Jazmin is holding a doctorate degree in nursing practice and an executive MBA from Florida International University. Dr. Kazravan Dedicated most of her life attending orphans and impoverished children around the world with genuine love and passion, Providing basics of life, food, nutrition, school supplies, medical and surgical care with her long life passion of giving and caring for children.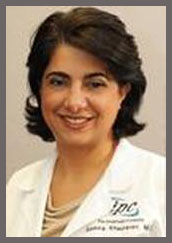 DR. Samira Khazravan, M.D.
Samira Khazravan completed her Internal Medicine and Geriatric Fellowship in 2007 at the New York Medical College. She furthered her leadership skills by attending a Fellowship for Health Care Leaders with IPC-UCSF.  Dr. Khazravan's hobbies include traveling, spending time with family and giving back to her community. She is a co-founder and the CEO of the "Orphans Worldwide Foundation," and has been apart of this organization for over three decades. She spends her time providing, gathering, organizing, coordinating and donating supplies to orphanages around the world.
Aladdin Khazravan
Aladdin Khazravan has been traveling the world visiting orphanages to bring children Love and Hope for over a decade. After realizing how many children he wants to aid, Aladdin and our team have begun the plan to fulfill his vision to help 1,000,000 orphans in the next five years.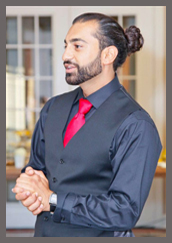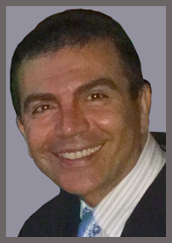 DR. Kambiz Hassan Zadeh, M.D.
Dr. Kambiz Hassan Zadeh had completed his medical degree from the University of Hamburg, Germany in 1992. Dr. Zadeh then continued his residency in General Surgery and Radiology from the University of Minnesota and continued his fellowship in Nuclear Medicine at Jackson Memorial Hospital. Dr. Zadeh serves as a Chairman of " Orphans World Wide Foundation." Dr. Zadeh has been an active member of Orphan World Wide Foundation. His unlimited care and support had extended far beyond expectations.
DR. Handel R. Robinson,  M.D.
Dr. Robinson completed his undergraduate education at the State University of New York at Albany followed by Medical Degree at Emory University School of Medicine. Medical School was followed by an internship in general surgery at Emory with his general surgery training completed, with a residency at Beth Israel Medical Center. There he received honors for academic achievement, the Albert Einstein School of Medicine medical student teaching award and the Howard Ginsberg chief resident of the year award.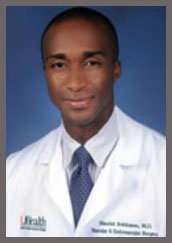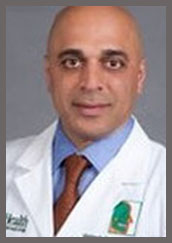 DR. Vishy Broumand , DMD, M.D., CDO.
Dr. Broumand is dual-degree as both a DMD as well as a Medical Doctor and his Board Certified by the American Board of Oral and Maxillofacial/ Head and Neck Surgeons. He attended the University of Florida to earn his DMD and then the University of Miami School of Medicine to earn his MD. He then continued to do a six-year oral surgery program at the University of Miami, at Jackson Memorial Hospital. In his six year postgraduate program, Dr. Broumand served as Chief Oral and Maxillofacial Surgical resident with a special emphasis on complex craniomaxillofacial trauma and dentoalveolar surgery and ambulatory office anesthesia. 
DR. Ramgopal Satyanarayana Konanur, M.D.
Dr. Ramgopal Satyanarayana is an expert in the use of robotics in urologic oncology and urological reconstruction. He received his medical degree and completed his residency in urology at Mangalore University. He then went on to a urological oncology and robotic urology fellowship at Henry Ford Hospital in Detroit, Michigan. He is currently working as an associate professor sharing his 20 years of experience in urology with students and fellows at U Health. Dr. Satyanarayana's mission is to serve others by advancing the treatment of cancer.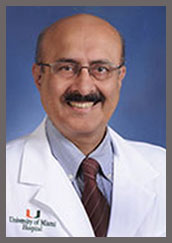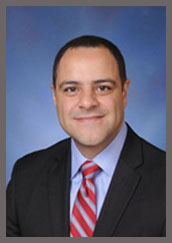 DR. Victor H. Hernandez, M.D.,  MS.
Victor Hugo Hernandez, MD. MS.  A Joint and Adult Reconstruction specialist and an orthopedic surgeon is an assistant professor with U Health Joint Replacement, a division of the Department of Orthopedics at the University Of Miami Miller School Of Medicine. Originally from Colombia, Dr. Hernandez graduated from the Universidad Del Norte, Colombia.
Barry Haley, ESQ
Barry Haley, the senior partner of the firm, is a patent attorney who founded the firm with Eugene F. Malin (1936-1990) in 1969. Mr. Haley began his career as a Patent Examiner in the U.S. Patent and Trademark Office from 1967 to 1969 in Group 230 specializing in static and dynamic magnetic storage devices. He has successfully litigated patent, trademark, and unfair competition cases in Florida State and federal courts. Mr. Haley's experience includes eight years as Patent Counsel for CAE-LINK Corp., the leading manufacturer of flight simulators for commercial and military markets worldwide.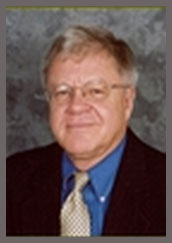 Hezzie Green Jr, MBA.
Hezzie Green Jr is a producer for you42 who has a background working in Digital Media field of video and film. He graduated with a BFA from the Savannah College of Art & Design in 2006 and MBA from FIU with a specialization in Analytics in 2017.  Hezzie Brings managerial experience in the realm of agile methodology and is a certified PMP and (CSM) Certified Scrum Master, (CSPO) Certified Agile Product Owner.
Dr. Alireza Alam. M.D, Pediatric General Surgery and Urology
Alireza Alam, MD is the member of South Florida's largest pediatric urology group, Children's Urology Associates, LLC and a member of the pediatric urology team at Holtz Children's Hospital. Dr. Alam also served as an Associate Professor and Department Head of Pediatric Surgery and Pediatric Urology in Tehran University of Medical Sciences Children Medical Center, Tehran, Iran from August of 2015 up to now.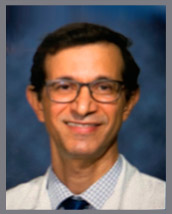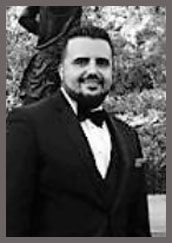 Farshid Farid, Pharm. D.
Night Clinical pharmacist covering all areas of hospital practice setting including but not limited to intensive/critical care, emergency medicine, infectious disease, labor and delivery, CORE measure implementation and monitoring, Oncology support and Chemotherapy compounding, pharmacokinetics, anticoagulation monitoring and pharmacy surveillance.
We are a family and a group of professionals that come together to give back to the global community by changing the lives of abandoned and orphaned children around the world. We believe that every child should have the opportunity to not only grow up, but to also live into their fullest potential. Our main focus is to provide the basic needs of life that are required for survival. Then, we strive to give love and care that builds self-esteem that supports the children's desire to achieve their dreams.
Phone
1-833-4ORPHAN  /  1-833- 467-7426
Mail
admin@orphansglobal.org
Address
445 41st street # 402713 Miami Beach, Florida 33140